Open That Bottle Night 2022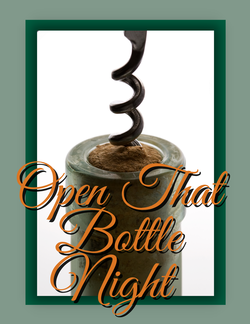 Exclusive Complimentry Event for Wine Club Members Only!
Open That Bottle Night is an evening dedicated to sharing those fine wines set aside for a special occassion. Members bring a bottle of wine (not a Brennan Label) to share and enjoy with other club members. Complimentary salad and pasta served with some exclusive offers on Brennan Library Collection.
Febrauray 26th 6pm-8pm Located in the Austin House Event Center
Product Reviews