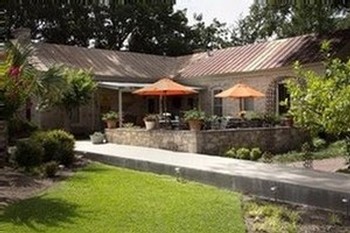 Tasting Room:
802 South Austin Street
Comanche, TX, 76442
T | (325) 356-9100
F | (325) 356-5556
Hours
Sun, Mon, Tue (Closed)
Wednesday 12-5
Thursday 12-5
Friday 12-7
Saturday 12-7
Tastings are available from 12-4:30 Wednesday and Thursday; and 12-6:30 Friday and Saturday.
Last call for any on premise consumption of wine by the glass or bottles is 15 minutes before closing.
Reservations are NOT required.
If possible, please provide advance notice of parties of 8 or more to ensure that we provide your party with the best experience possible.
For General Inquiries:
E | info@brennanvineyards.com
For Wine Club Inquiries:
E | wineclub@brennanvineyards.com
For All Media, Sales, or Distribution Inquiries:
E | rebecca@brennanvineyards.com