Super Nero Vertical 2021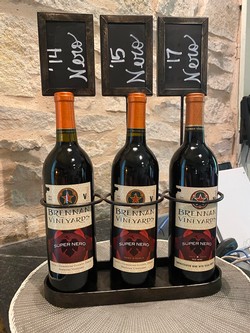 This plum and peppery varietal plays a key part of our Italian inspired blend we call Super Nero. A long time favorite of our club members and visitors, Nero is a crowd pleaser that will wow you with its complexity and keep you coming back for another sip.
This three bottle pack is available on a limited basis.
Product Reviews