---
The Brennan family consists of every member of our wine club and every frequent visitor to our tasting room. We consider each of you to be part of the team and an integral part of what makes Brennan Vineyards successful year after year.
Here are a few frequents that you'll see around the winery often:
---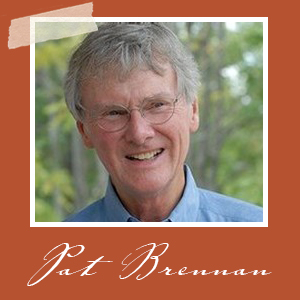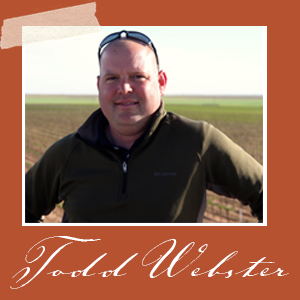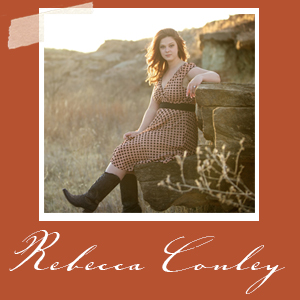 Dr. Pat & Trellise Brennan
After purchasing the Historic McCrary House in 2000, Dr. Pat and Trellise Brennan started Brennan Vineyards by planting the first vines of Viognier, Syrah, and Cabernet in 2002.
Originally Brennan Vineyards was a grape supplier to Dr. Brennan's good friend Dr. Richard Becker (Becker Vineyards).
In 2004 winery construction began and the rest is history!
Todd Webster
Todd Webster joined Brennan Vineyards in 2007 as a winemaking apprentice to Dr. Brennan. Todd had a thirst for all things wine and completed formal viticulture and enology coursework at both Texas Tech University and Washington State University.
Today, he is the man behind the collection of sixteen wines that make up the Brennan Vineyards portfolio.
His winemaking philosophy has developed into a minimalist approach of blending old world traditions with modern innovations. By doing so he has succeeded in producing wines that are expressive of the Texas regions from which they are grown.
Read more about Todd in this great Texas Monthly article about him.
Follow Todd on twitter @txviognier
Rebecca Conley
Rebecca Conley came on board at Brennan Vineyards in 2014 as the Director of Marketing.
Rebecca is a graduate of Texas Tech University with a B.S. in Horticulture focused in Viticulture and Enology. She is also a level 1 sommelier in the Court of Master Sommeliers and is pursuing her level 2 certification; as well as the Certified Specialist of Wine through the Society of Wine Educators.
Follow Rebecca on twitter and instagram @redloveswine and at her website