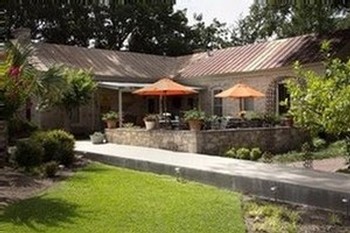 Tasting Room:
802 South Austin Street
Comanche, TX, 76442
T | (325) 356-9100
F | (325) 356-5556
Hours
Sun, Mon, Tue (Closed)
Wednesday 12-5
Thursday 12-5
Friday 12-6
Saturday 12-6
Tastings are available from 11-4:30 Wednesday through Saturday.
Last call for any on premise consumption of wineby the glass or bottles is 4:45pm.
Reservations are NOT required.
If possible, please provide advance notice of parties of 8 or more to ensure that we provide your party with the best experience possible.
For General Inquiries:
E | info@brennanvineyards.com
For Wine Club Inquiries:
E | wineclub@brennanvineyards.com
For All Media, Sales, or Distribution Inquiries:
E | rebecca@brennanvineyards.com