Buffalo Roam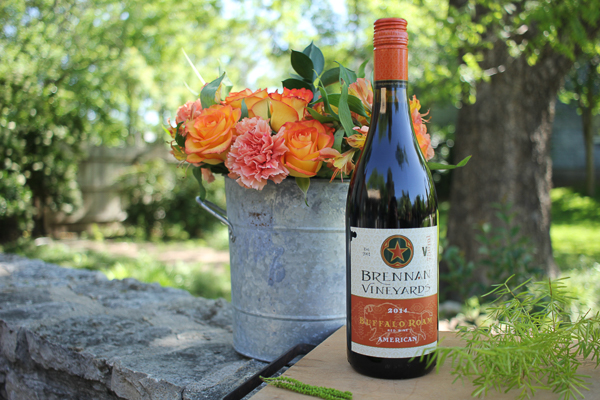 Tasting Notes:
Dry, medium bodied red wine with fruit flavors of black plum skins, and blackberries. Non- fruit flavors of leather, cigar box, and pipe tobacco gives a nod to significant oak aging. Wine shows bright tannins that will compliment any Southern fare.
---
Sophisticated Wines with Deep Roots
At Brennan Vineyards we are committed to 'authenticity from ground to glass' and consumer transparency with all of our products. Not only do we get our hands dirty in the Indian Creek alluvial sandy soils of the Comanche Vineyard and the sandy soils over rock in Newburg; but we are pleased to work with fabulous grape growers from all across the state of Texas. As many grape growers in the great state of Texas will tell you, not every vintage in Texas will allow us to produce fruit and weather patterns and be predictably unpredictable to say the least (we never know what to expect).
In the years, 2013 & 2014 Brennan Vineyards and much of the State of Texas fell victim to cruel late spring freezes in late April and even May.
With little to no fruit available in those years, Brennan Vineyards was forced to supplement a small amount of our wines with out of state fruit. These wines are all labeled with an 'American' appellation description and serve as a place holder for the wine in poor years. We are looking forward to returning these labels to Texas fruit in next year's production.