Surviving Saturdays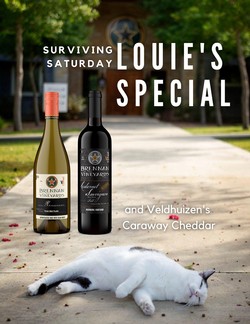 This week's Surviving Saturday is Louie's Wine special!
Enjoy our Roussanne, Reserve Cabernet, and Veldhuizen Caraway Cheddar cheese at an incredible price!
This special can be ordered at any time but can only be picked up on Saturday's in between the times of 12 and 4. It's the perfect excuse to get out of the house for a nice drive!