Cellar Select Viognier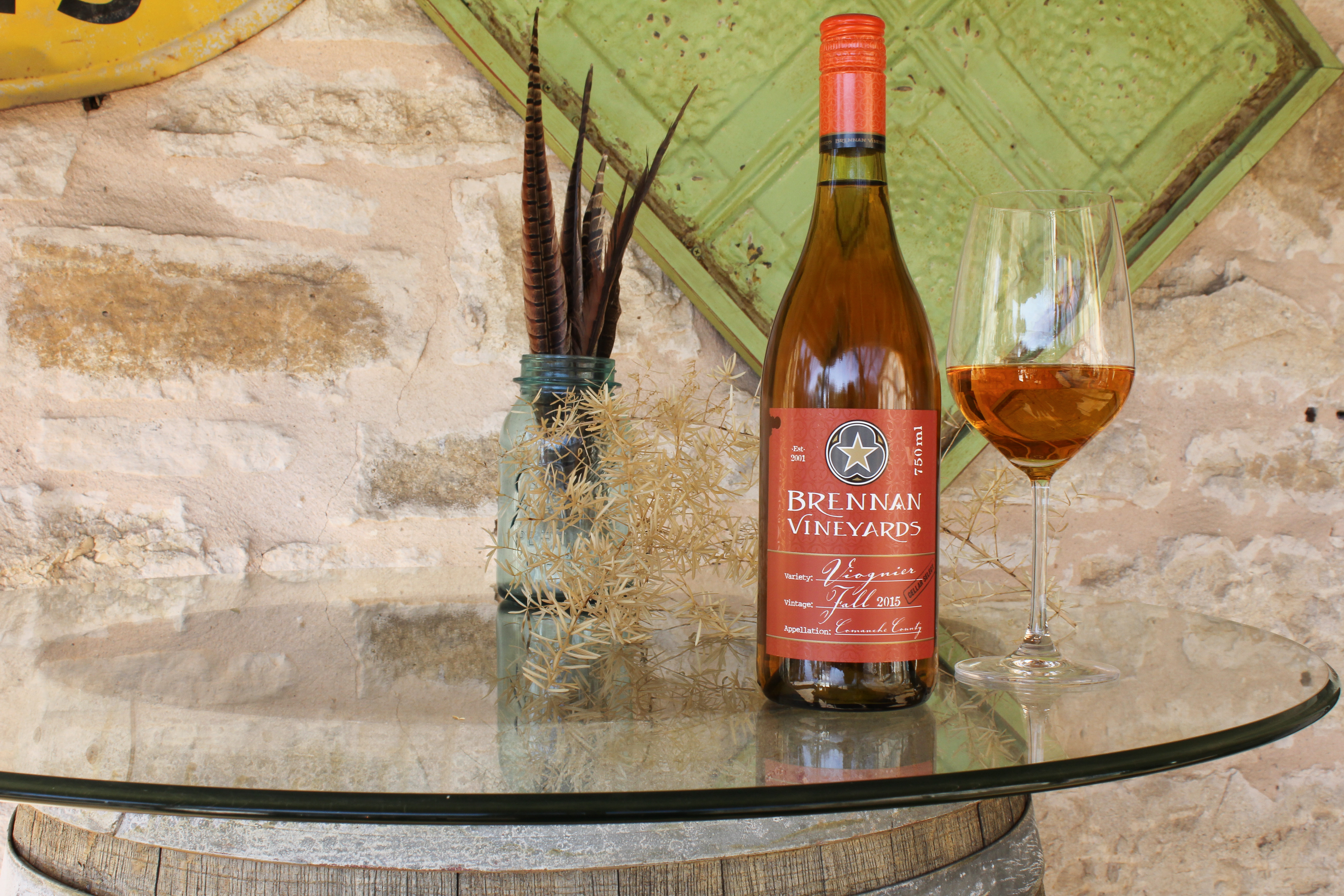 Tasting Notes:
Dry, full bodied white wine with intense fruit flavors of ripe peaches, meyer lemons. Non-fruit flavor present is almond and honeysuckle. Wine shows brilliant and well-balanced acids that provide a crisp and refreshing mouth feel. Significant tannic grip allows this sturdy wine to be paired with an array of food dishes ranging from heavy fishes, bacon wrapped game birds, and smoked pork tenderloins.
---
A Word from Texas Monthly:
"Brennan Vineyards 2015 Cellar Select Viognier
This Viognier is an unusual style of wine for Texas but is very on trend with the rest of the wine world. To make this Viognier, Brennan Vineyards allows there to be extended skin contact in the pressed grape juice, a similar process to making red or rosé wine, but not common with white wine. The result offers more texture to the structure, the impression of tannin, and a deeper color, which is why this particular style of Viognier is often called "orange wine" worldwide. Ripe lemon and dry limestone join with aromas of ripe peach and white flowers. The palate is both light and bold with pear, white peach, and lime carrying the dominant flavor, all rumbling toward a toothsome, yet crisp finish. This is a red wine drinker's white wine.
Price: $25
---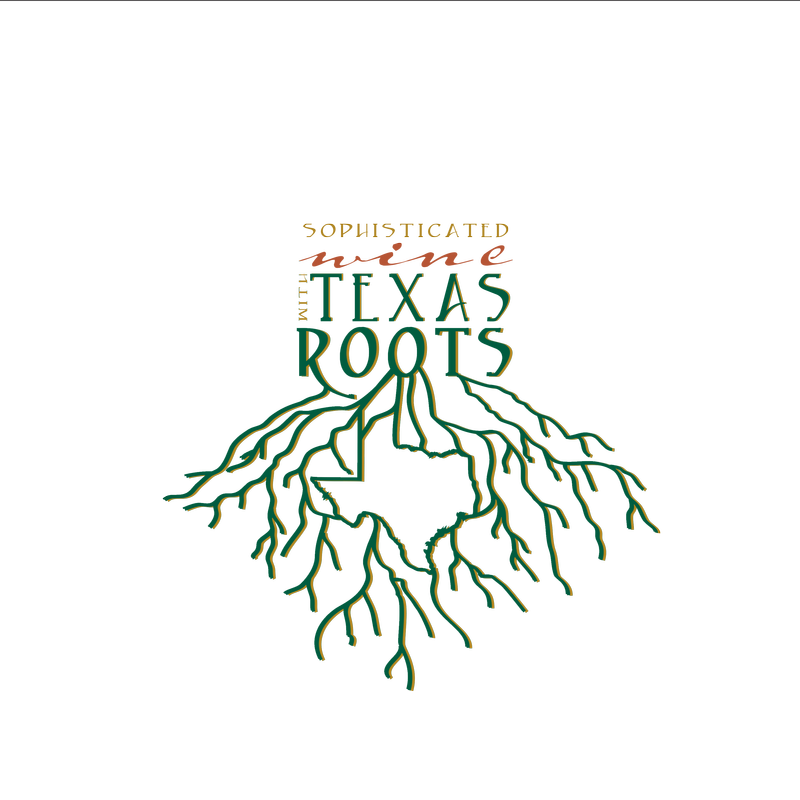 At Brennan Vineyards we are committed to 'authenticity from ground to glass' and consumer transparency with all of our products. Not only do we get our hands dirty in the Indian Creek alluvial sandy soils of the Comanche Vineyard and the sandy soils over rock in Newburg; but we are pleased to work with fabulous grape growers from all across the state of Texas. Each of our wines has its own unique history and story. We hope to share with you a small fraction of that story. Let's start with the origin of the grapes and who grew them to make this orange wine style viognier.
---
Wine Blend & The Vineyard
100% Viognier- Comanche Vineyard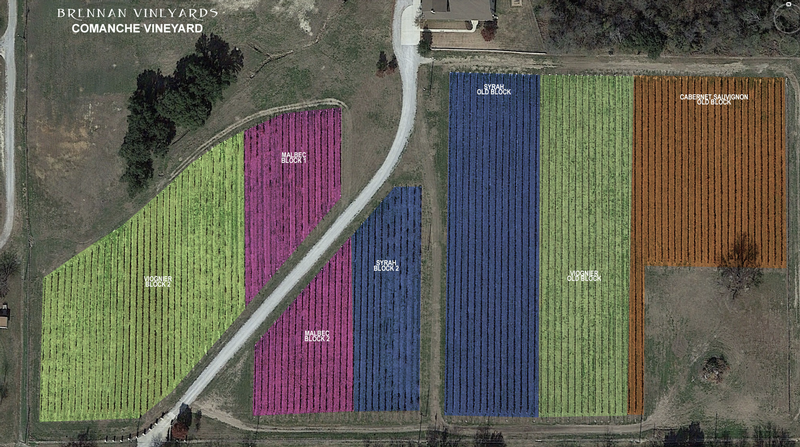 Wine Specs
Appellation
Comanche County