2020 Sweetheart Wine Dinner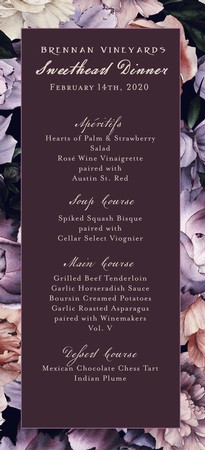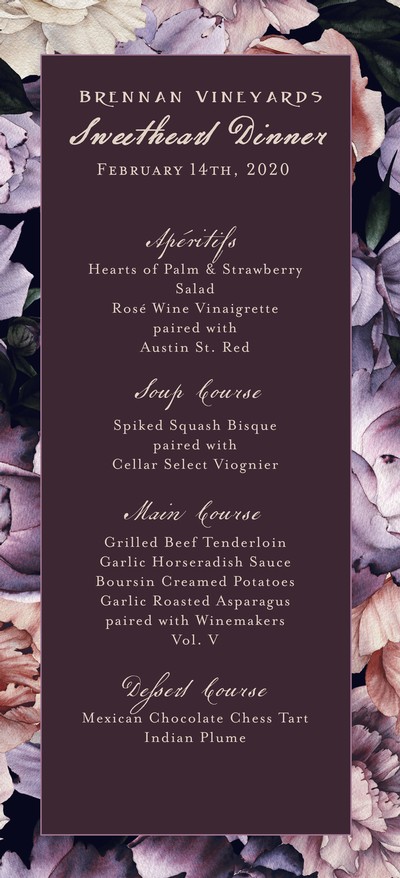 Friday, February 14th at 7pm.
You may either add tickets to your shopping cart in the online store to reserve your spot or email beccaj@brennanvineyards.com to make your reservation! Tickets are billed at the time of reservation. Ticket cost is $88.00 per person + tax (gratuity included).
Cancellation Policy: Cancellations made more than one week in advance will receive a full refund. Cancellations made within one week of the dinner will receive a 50% refund. The 50% portion retained by Brennan Vineyards is used to cover food cost that we are committed to in regards to your cancellation.