The Texas Wine & Grape Growers Association, or TWGGA hosts their annual conference and trade show every year where series of awards are given to deserving recipients. One of these awards is the Louis F. Qualia award, which honors the founder of the Val Verde Winery in Del Rio and recognizes the pioneering spirit in a Texas winemaker or grape grower.
Needless to say, the 2020 conference was an especially humbling time for all of us at Brennan Vineyards. Our very own Dr. Pat Brennan was awarded none other than the Louis F. Qualia award. From Dr. Brennan himself, he felt honored to receive the award. Although it was totally unexpected, he has truly appreciated all the great times he has had with the Texas wine industry. As he and his wife, Trellise Brennan, draw near the end of their wine career, they feel humbled to have met such wonderful people and feel like this was a great way to be recognized after years of hardwork.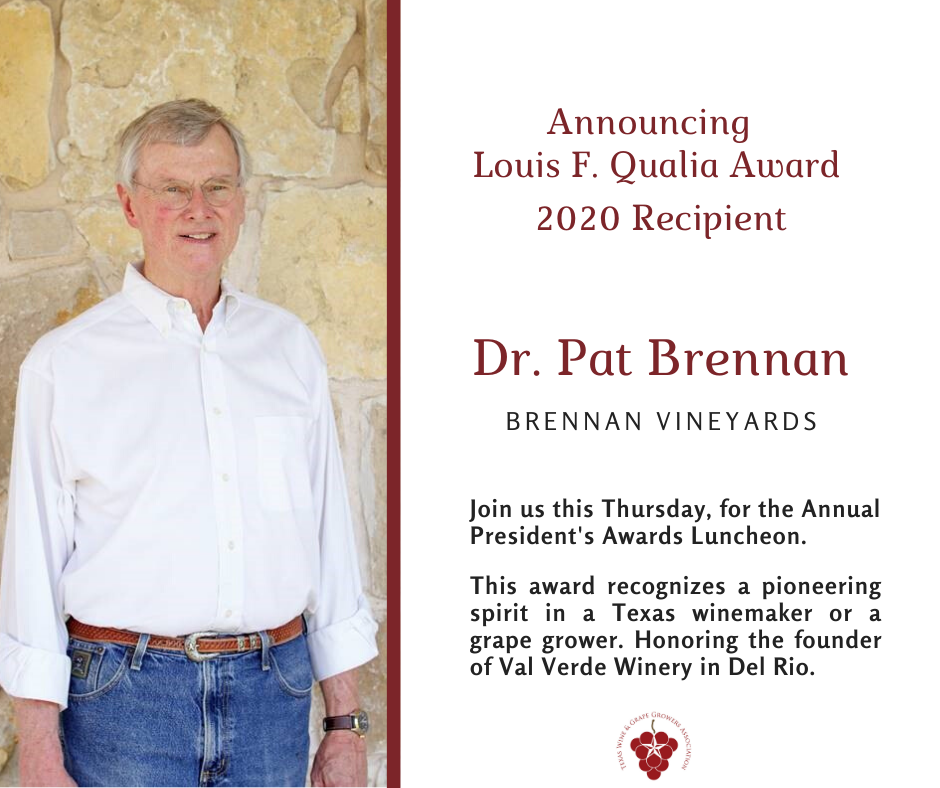 For those of you who are unfamiliar with the Brennan's background, Dr. Pat and Trellise Brennan's wine journey began in 2002 with the planting of Cabernet Sauvignon, Syrah, and Viognier. At the time, Brennan Vineyards only supplied grapes to Becker Vineyards. Soon enough, the two caught the wine making bug and began winery construction in 2004. Fifteen years later, the Brennan's have pioneered Brennan Vineyards into what it is today: A successful tasting room, around 10,000 cases produced yearly, and they own and operate approximately a 30 acre vineyard.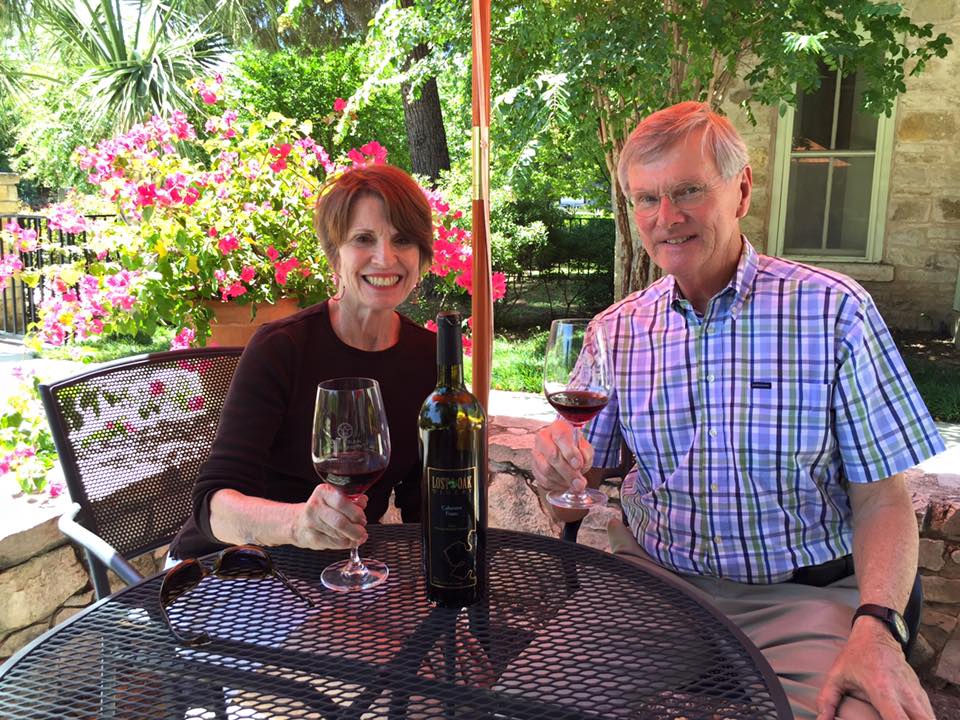 "Tall in Texas" Awards to be presented as part of Grapevine s 31st Annual GrapeFest
Experience, Presented by Bank of the West
– A Texas Wine
GRAPEVINE, TEXAS (September 1, 2017) – On Saturday, September 9, Grapevine's 31st Annual GrapeFest – A Texas Wine Experience, presented by Bank of the West, will kick off festival week with the Texas Wine Tribute. This black-tie gala is one of the most prestigious annual Texas Wine Industry events and features the presentation of the highly-anticipated "Tall in Texas" award. This honor is bestowed upon a Texas winery in recognition of the winery's leadership role in the dedication to, support of and promotion of the Texas Wine Industry. For the first time, two wineries have been selected to receive this distinguished award. The 2017 recipients of the Tall in Texas award are Lost Oak Winery of Burleson, TX and Brennan Vineyards of Comanche, TX.
Lost Oak Winery is the passion project of President and Vintner, Gene Estes. Estes grew up in Abilene, Texas, a designated dry precinct where consumers had to drive 150 miles to purchase alcohol. At the age of 23, Estes made his first batch of wine from Concord grape juice in his garage. After returning home from the Vietnam War, Estes studied viticulture at Grayson County College and graduated from Texas Tech University with a degree in Microbiology. Estes pursued a job in pharmaceuticals that led him to spend two years abroad in France where his passion for wine flourished. After retiring from pharmaceuticals, Estes purchased Lone Oak Vineyards and later opened Lost Oak Winery in Burleson, Texas.
Estes joined the Texas Wine and Grape Growers Association in 1979 when there were only seven wineries, making him one of the longest standing members. From the start, Lost Oak Winery has been involved in supporting the community and mission of the Texas Wine Industry. Estes actively participated in congressional debates in support of the dry/wet legislation that appeared in the legislature in 2001. Estes fought for Texas wineries explaining that if wineries were able to sell wine out of their tasting rooms, even in dry precincts, it would draw more visitors which would in turn generate more tax for the state. House Bill 892 was passed in 2003. As a result of this victory, Texas has grown from 70 to 375 wineries.
In 2008, Estes served as President of the Texas Wine & Grape Growers Association. In addition, he has chaired the Education and Research Committee. Estes has been a leader in the research of Pierce's disease, previously working in conjunction with the Texas A&M AgriLife Extension Service. Jim Evans, head winemaker of Lost Oak Winery, also served as President of the Texas Wine & Grape Growers Association.
Mentoring and bringing together grape growers and wineries is a huge part of Estes's legacy. Estes openly shares his extensive knowledge, answers questions and even helps with harvest. Countless wineries have benefited from his mentorship. Estes continues to educate others in the industry, perfectly blending his science background with his love for producing Texas wine. The "Tall in Texas" award was named as such to pay homage to those wineries that stand out as mentors and promoters in leading the education and growth of the Texas Wine Industry.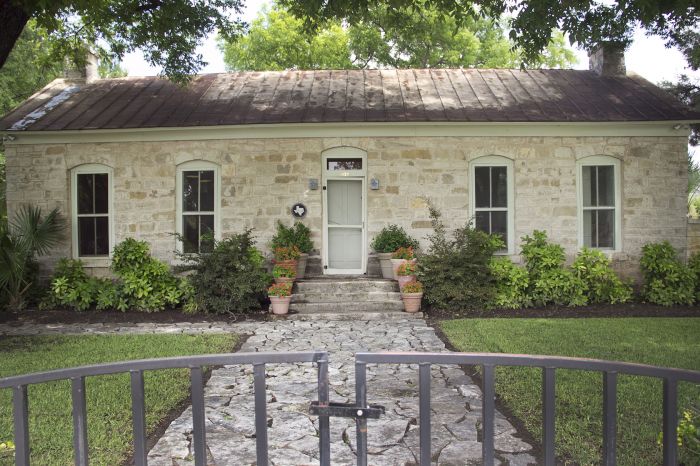 Brennan Vineyards was founded by Dr. Pat and Trellise Brennan. The roots run deep for this vineyard, located in one of the oldest homes in west central Texas, the original 1879 McCrary House. Dr. Pat was a practicing physician when he purchased the historic limestone cottage. After retiring from the medical world, the husband and wife team acquired an additional 30-acres and with the help of family and friends, planted 5,400 vines. Their intention was to sell grapes to wine makers and originally were a grape supplier for Becker Vineyards. However, the quality of the 2003 and 2004 harvest was so phenomenal, the Brennan's decided to create their own wines. What started as making a few bottles of wine in their garage has transformed into more than a decade of producing award-winning Texas wine. Brennan Vineyards currently grows 11 different types of grapes and produces 13 varieties of wine.
Brennan Vineyards is one of the state's leading wineries, producing wines made with 100% Texas­ grown grapes, as well as being instrumental in promoting Texas's wine industry. A founder of the Texas Fine Wine group, an organization dedicated to marketing and promoting top quality Texas-made wines and wineries, Brennan works with restaurants and retail buyers, sommeliers, educators and more to bring Texas wines to the market. Brennan Vineyards was very instrumental in establishing 4.0 Cellars, giving visitors to the Texas Hill Country the opportunity to taste wines from three different areas of the Lone Star State.
Dr. Pat Brennan, who was mentored by Dr. Richard Becker of Becker Vineyards, supports and mentors Texas wineries as a member of the Texas AgriLife Extension Service. He hosts workshops and events sharing his knowledge on a variety of topics with students and prospective wine makers annually. In addition, Brennan supplies grapes for some of the most well-known, award-winning wineries in Texas. Brennan Vineyards grew the grapes that went into Lost Oak Winery's 2010 Viognier, which earned them a double-gold in the prestigious San Francisco Chronicle International Wine Competition. A double-gold means the panel of judges unanimously selected the wine for first place.
Both Brennan Vineyards and Lost Oak Winery have played an integral role in the growth of the Texas Wine Industry, along with mentoring others in the field. An industry panel consisting of academics and Texas wine leaders selects the recipient of the "Tall in Texas" award. The panel members are:
Dr. Tim Dodd, Director of Texas Wine Marketing Research Institute, College of Human Sciences, Texas Tech University;
Dr. Roy Renfro, Executive Director -T.V. Munson Memorial Vineyard, Grayson College;
Michael Zerbach, Chair, Lone Star International Wine Competition and past President and former Board Member of the Texas Wine and Grape Growers Association;
Debbie Reynolds, Executive Director, Texas Wine and Grape Growers Association;
Mark and Sonya Terpening, Members, Grapevine Wine Pouring Society and GrapeFest Steering Committee members, and
Paul W. McCallum, Executive Director, Grapevine Convention & Visitors Bureau.
Proceeds from the Texas Wine Tribute benefit Metroport Meals On Wheels and the Grape Growers Foundation. The Texas Wine Tribute reception and silent auction begins at 6:30 p.m. with dinner at p.m. on Saturday, September 9 at the Grapevine Convention & Visitors Bureau's Grand Hall, 636 S. Main St. Tickets are $125 per person. The 31st Annual GrapeFest – A Texas Wine Experience, presented by Bank of the West, will take place September 14, 15, 16 and 17 in Historic Downtown Grapevine.
For tickets or more information about the Texas Wine Tribute or the 31st Annual GrapeFest, call the Grapevine Convention & Visitors Bureau at 817-410-3185 or visit www.GrapeFest.com.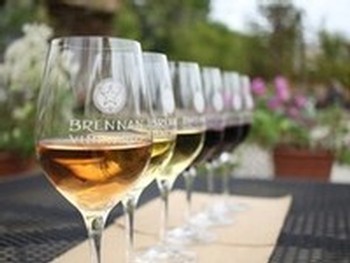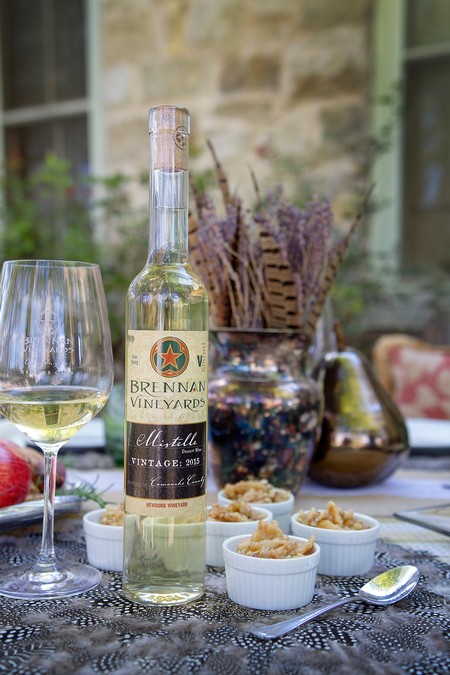 Prep Time: 15 mins Cook Time: 55 mins Total Time: 1 hour 10 mins
Serves: 16
Combining two classics into one dessert, gooey pecan pie makes this bread pudding unforgettable. A self-made caramel ties the two favorite desserts together. Pecan Pie Bread Pudding is actually Pecan Pie without the crust. Instead, it's poured over a delicious bread pudding and baked to perfection!
Ingredients:
1 (16 oz) loaf day old French bread
2 and ½ cups milk
1 cup half & half
4 eggs, lightly beaten
1 cup granulated sugar
1 Tbsp vanilla
⅓ tsp salt
½ cup butter, softened
1 and ½ cups packed brown sugar
1 cup pecan, chopped
Instructions:
Preheat oven to 350 degrees F.
Cube the bread and place it in a large bowl.
In another bowl, beat the eggs, milk, half & half, sugar, salt, and vanilla. Once it's thoroughly mixed, pour it over the bread cubes and allow it to sit 5 to 10 minutes – give it time to soak up the delicious liquid mixture.
In another small bowl, combine the softened butter, brown sugar, and pecans with a fork. The mixture will resemble wet sand.
Pour half of the bread mixture into a 8X8 inch pan.
Top with half the pecan mixture.
Spoon remaining bread mixture over, and top with remaining pecan mixture. Press down into pan slightly. You want the pan to be quite full.
Top with remaining pecan mixture.
Place pan on a cookie sheet with an edge to catch mixture that might boil over. (This might get messy…but it's worth it.) Bake for 45 to 50 minutes. Don't be deterred if the center is still wiggly at the end of the cook time, it will set as it cools.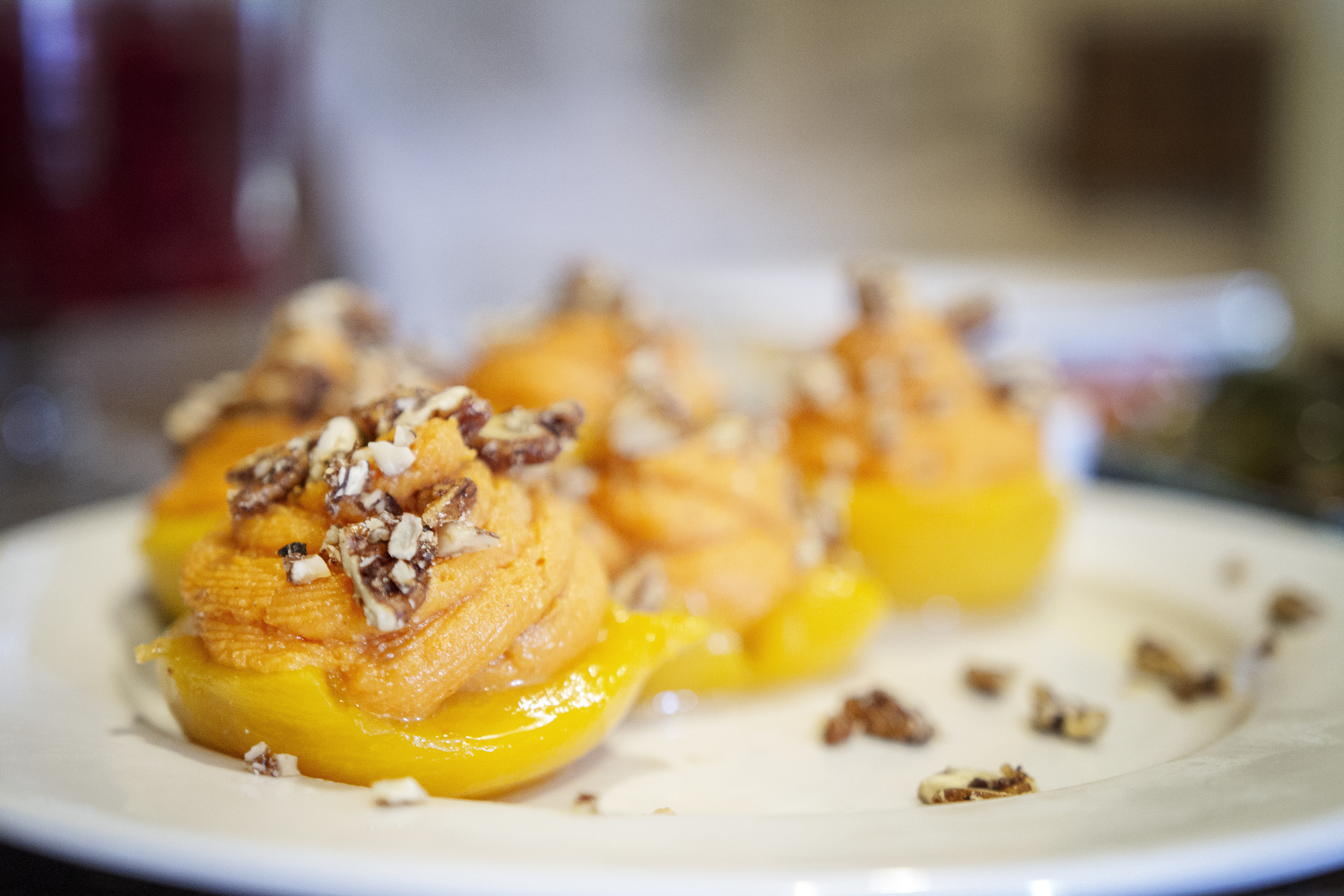 Prep Time: 10 mins Cook Time: 30 mins Total Time: 40 mins
Serves: 10
Sweet meets savory in this unexpected pairing. Trust us and take this departure from your normal stuffed sweet potato and give this a try. It's a crowd pleaser around our table so we're certain your loved ones will enjoy it as well.
Ingredients
1 can of peach halves(rinsed and drained)
4 sweet potatoes
½ stick of butter
½ tsp cinnamon
½ tsp salt
½ cup "sweet and spicy pecans" chopped
Instructions
Bake sweet potatoes until soft to the touch.
Peel and place in a bowl with butter, cinnamon, and salt.
Whip until fluffy.
Fill a large piping bag with the fluffy potatoes. Be sure to use a large, star tip
Pipe the sweet potatoes into your peach halves.
Just before serving, heat the stuffed peaches in microwave for a few seconds so they're warm.
Top with sweet and spicy pecans and save one back for yourself for later.
Sweet & Spicy Maple Pecans
Ingredients:
2 cups pecans
2 tablespoons maple syrup
1 tablespoon brown sugar
1 teaspoon cinnamon
1 teaspoon sea salt
1 pinch of ginger
1 pinch of cayenne pepper
Instructions:
Preheat oven to 350 degrees F.
Line baking sheet with parchment paper.
In a bowl, combine all ingredients, and stir, covering all pecans in mixture.
Spread on baking sheet
Bake for 12 minutes, stirring every 5 minutes.
Remove from oven, set aside, to cool completley.
Do not over bake
Prep Time: 10 mins Cook Time: 10 Total Time: 20 Makes: 6-8 servings
Cranberry sauce needn't come from a can when you have this simple recipe in your back pocket. This relish is guaranteed to brighten up the flavors and add a spark of citrus to your plate!
Ingredients:
1 whole orange
12-ounce bag fresh cranberries
1 cup sugar
1 cup pomegranate seeds, optional
Instructions:
Place first three ingredients in a food processor (yep, rind and all!). Pulse repeatedly until orange and berries are well chopped. Consistency is up to you! We prefer it with a little texture.
If you decided to use pomegranate seeds, stir those in now.
Refrigerate until ready to use.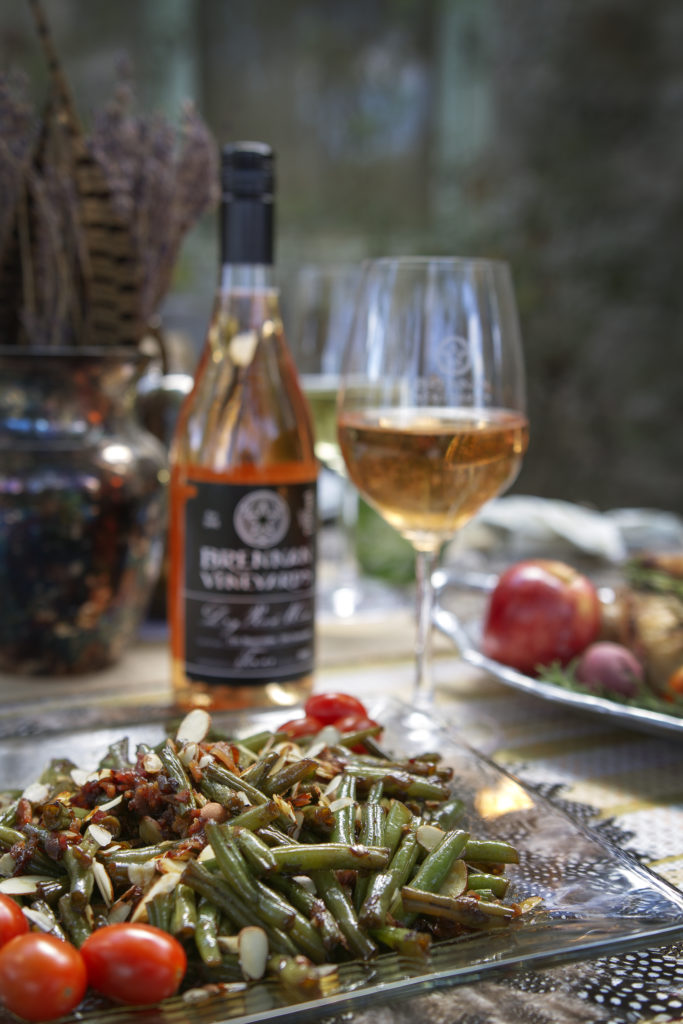 Prep Time: 10 mins Cook Time: 45 mins Total Time: 55 mins Serves: 4
I eat green beans once a year: at Thanksgiving. Honestly, they rarely make an appearance in my kitchen. I don't know why because, every time I cook them for the holidays, they are beautiful and extremely tasty. Add a little butter and salt and voila!, you have a delicious side dish.
Ingredients
1 pound green beans, ends trimmed
½ pound thick-cut bacon
½ medium yellow onion, chopped
½ cup coconut aminos
¼ cup sliced almonds
Instructions
Bring a large stockpot of water to a boil. Add the green beans, and cook for 10 minutes until crisp-tender. Drain the beans, and place them in a bowl of ice water to preserve their color.
In a large saute' pan over medium heat, cook the bacon until crispy about 10 minutes. Remove from the pan, and set aside to cool then chop into small pieces.
Leave 3 tablespoons of bacon fat in the pan, and reserve the rest for another use. Add the onion, and saute' until translucent, about 7 minutes.
Add the coconut aminos to the pan with the onion. Cook over medium-low heat, until the mixture reduces and coats the back of a spoon, about 10 minutes.
Add the green beans, toss and cook for 5 minutes until warmed through.
Pour the green bean mixture into a large bowl, add the almonds, and toss to combine. Serve immediately.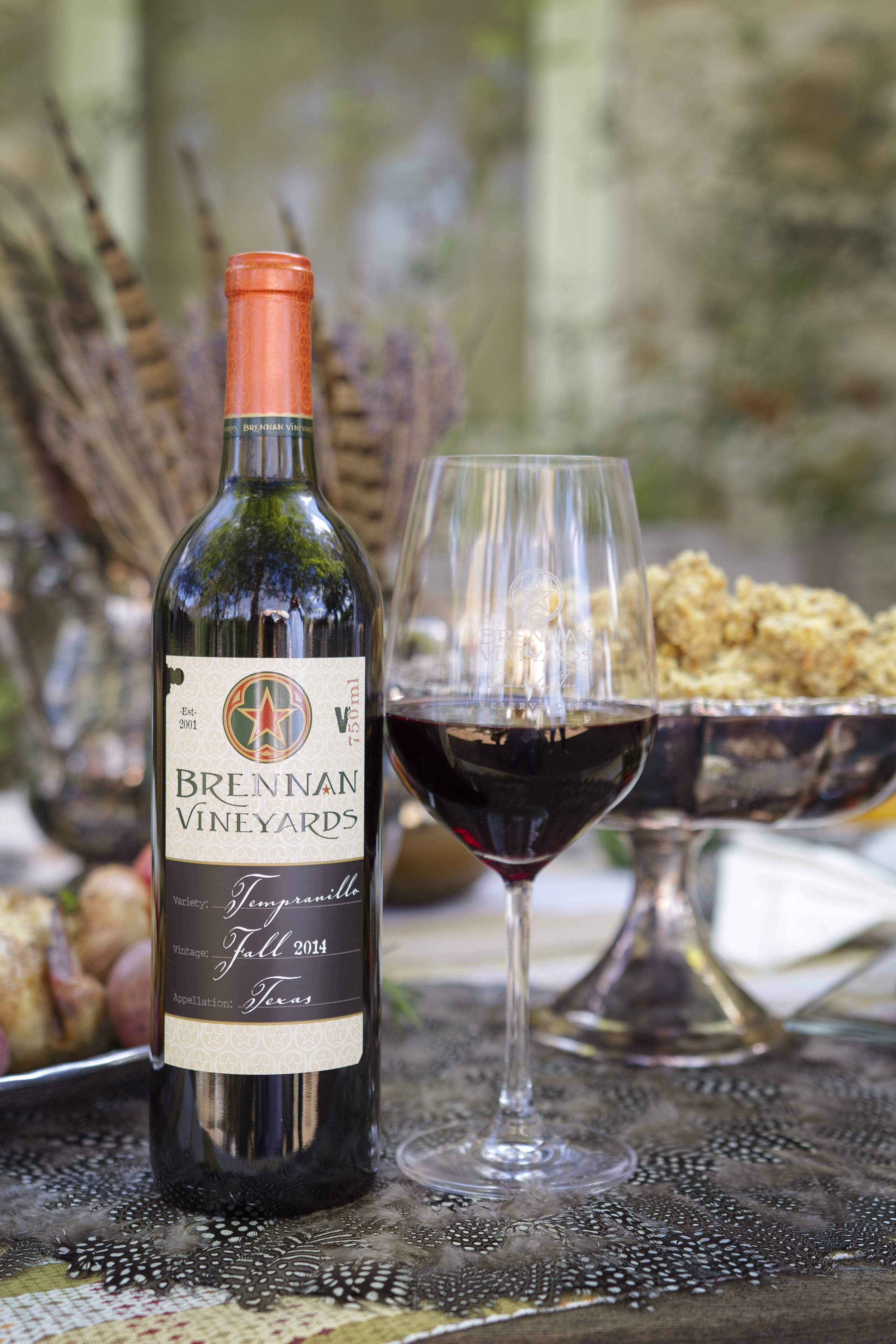 Prep Time: 20 mins Cook Time: 60 mins Total Time: 80 mins Serves: 6
Whether you call it stuffing or dressing, the affection is still the same. This dish causes internal (and external) battles over just how much is too much. Paired with our full-bodied Tempranillo, we say there's never too much of a good thing.
Ingredients
1 pound Pederson's Natural Farms Mild Breakfast Sausage
1 medium white onion, diced
4 stalks celery, diced
3 packages Gladiola Yellow Cornbread Mix, prepared according to directions
2 packages Morrison's Bis-Kit Mix, prepared according to directions
1 Tbsp poultry seasoning
1 stick butter, melted
1/2 tsp white pepper
2 boxes chicken broth
Instructions
Brown & crumble sausage in a large skillet along with onions and celery.
Cook the cornbread and bis-kit mixes according to the instructions on the package. Set aside to cool.
Crumble prepared and cooled cornbread and bis-kits into a large bowl. Add one box of chicken broth, and set the other aside to be used to achieve the desired consistency.
Add the sausage mixture, and stir to combine. Add additional chicken broth until stuffing is of desired consistency. I usually aim for it to be moist but able to hold it's shape.
Remove from oven, and serve to your loved ones.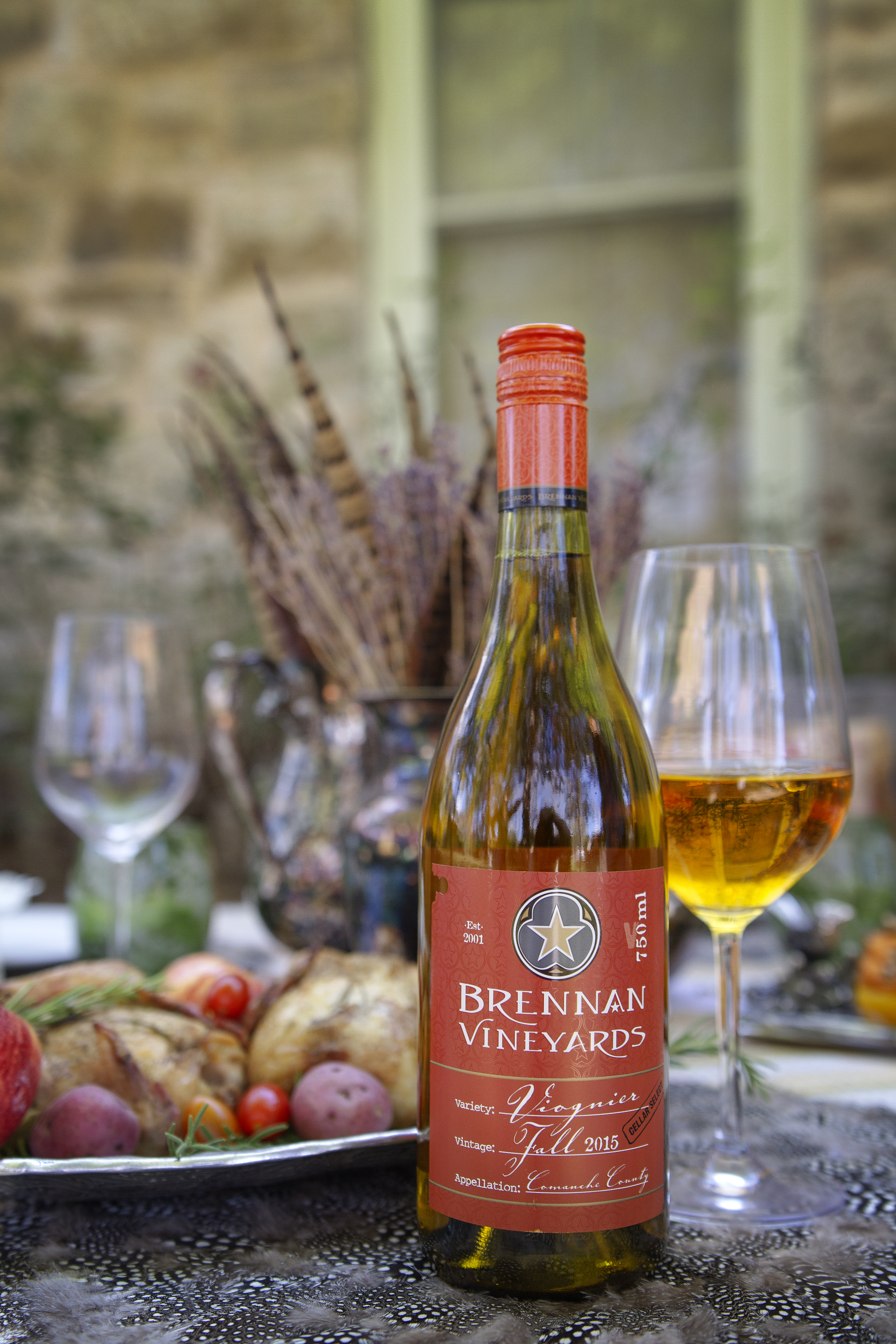 Prep Time: 20 mins Cook Time: 60 mins Total Time: 80 mins
Serves: 8
If you're looking for a delicious alternative to turkey but want to stick to the poultry category, we suggest this delectible little game hen. Perfectly portioned and flavorful, this is sure to add a little something special to the spread.
Ingredients
4 Cornish game hens
salt and pepper to taste
1 lemon, quartered
4 sprigs fresh rosemary
3 Tbsp olive oil
24 cloves garlic
1/3 cup white wine (we suggest Viognier)
1/3 cup low-sodium chicken broth
4 sprigs fresh rosemary, for garnish
Instructions
Preheat oven to 450 degrees F (230 degrees C).
Rub hens with 1 tablespoon of the olive oil. Lightly season hens with salt and pepper. Place 1 lemon wedge and 1 sprig rosemary in cavity of each hen. Arrange in a large, heavy roasting pan, and arrange garlic cloves around hens. Roast in preheated oven for 25 minutes.
Reduce oven temperature to 350 degrees F (175 degrees C). In a mixing bowl, whisk together wine, chicken broth, and remaining 2 tablespoons of oil; pour over hens. Continue roasting about 25 minutes longer, or until hens are golden brown and juices run clear. Baste with pan juices every 10 minutes.
Transfer hens to a platter, pouring any cavity juices into the roasting pan. Tent hens with aluminum foil to keep warm. Transfer pan juices and garlic cloves to a medium saucepan and, boil until liquids reduce to a sauce consistency, about 6 minutes. Cut hens in half lengthwise, and arrange on plates. Spoon sauce and garlic around hens. Garnish with rosemary sprigs, and serve.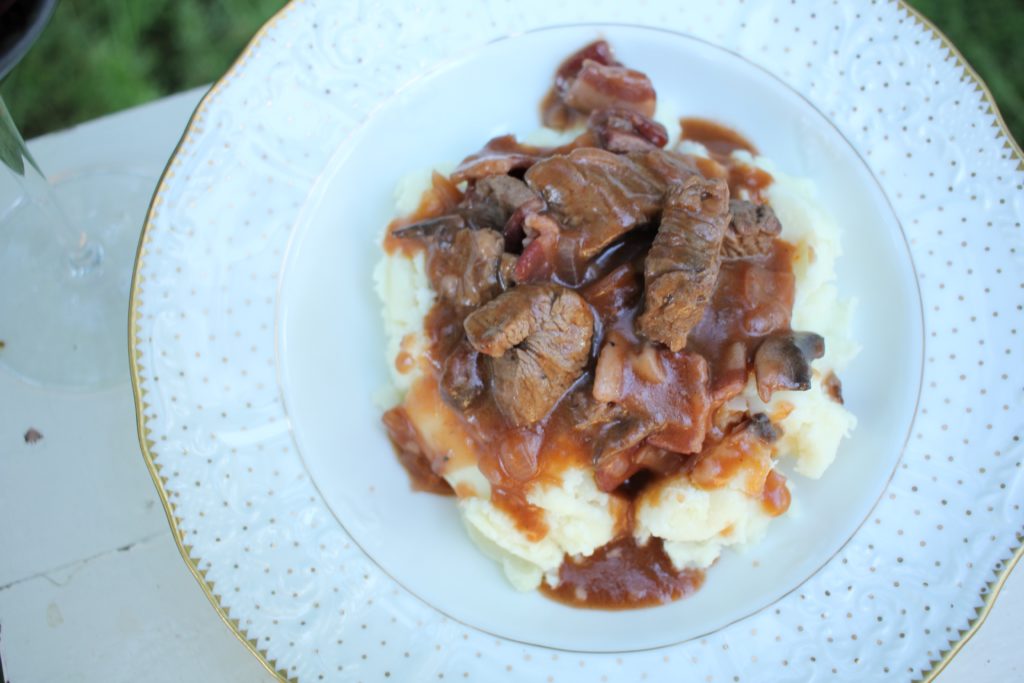 Not only does October begin Texas Wine Month, but it also brings us the start of deer season beginning with bow hunting. That being said, it only seems fitting to bring you a favorite game recipe. This is a quick bourguignon recipe that uses venison instead of beef and is absolutely scrumptious. If you have any venison steak or back strap hanging around from last year, clean the freezer out and make room for this year's harvest!
Helpful Hint: Do not skip the butter or the bacon. Venison is so lean that to make this recipe work, you must add in some fats. Feel free to adjust the amount you want to use, but do not skip them all together!
Ingredients:
1-2 lbs venison (back strap or steak)
1 cup frozen pearl onions
1/4 teaspoon pink salt
1/4 teaspoon fresh ground black pepper
1/2 teaspoon brown sugar
4-6 tablespoons of butter
4 slices of bacon (we recommend Pederson's Natural farms) sliced into several 1″ squares
1 package of button mushrooms sliced
3 garlic cloves, minced
chopped fresh thyme
1 tablespoon of tomato paste (no added salt)
1/2 cup dry red Texas Wine
1 cups low sodium beef broth
2 tablespoons of water
1 tablespoon of all purpose flour
Instructions:
Set out frozen pearl onions to thaw
Cut venison into 1-2″ cubes, or preferred bite size
Pat meat dry with a paper towel. Sprinkle with 1/4 teaspoon of salt and pepper.
Heat dutch over or deep cast iron skillet over medium heat.
Melt butter in pan.
Add seasoned, cubed, venison meat to pan and brown evenly on each side.
Remove venison from pan, and set aside in warm place.
Add bacon square to pan, sauté for 2 minutes.
Add mushrooms to the pan and sauté until brow, stirring occasionally so that mushrooms do not stick to pan.
Add garlic, thyme, and brown sugar to pan and stir constantly for one minute.
Add tomato paste. Cook for one minute. Pour in 1 up of dry red Texas wine, and bring to a boil. You will need to scrape the pan occasionally to loosed up any frond (brown bits).
Cook until liquid has reduced by half.
Add thawed pearl onions and beef broth, bring to a boil. Cook for 2 minutes.
Combine flour and water in small bowl or cup. Whisk with fork until smooth. Add the flour-water mixture and cook until sauce has thickened.
Return browned venison to pan.
Reduce heat and simmer for 15 minutes, stirring occasionally.
Serve over a bed of mashed potatoes, rice, or egg noodles.
Pair with your favorite red wine from Brennan Vineyards! We recommend the Super Nero or Tempranillo!