September 27, 2019 | Brennan Vineyards
LOST OAK WINERY AND BRENNAN VINEYARDS NAMED TEXAS WINE TRIBUTE'S "TALL IN TEXAS" RECIPIENTS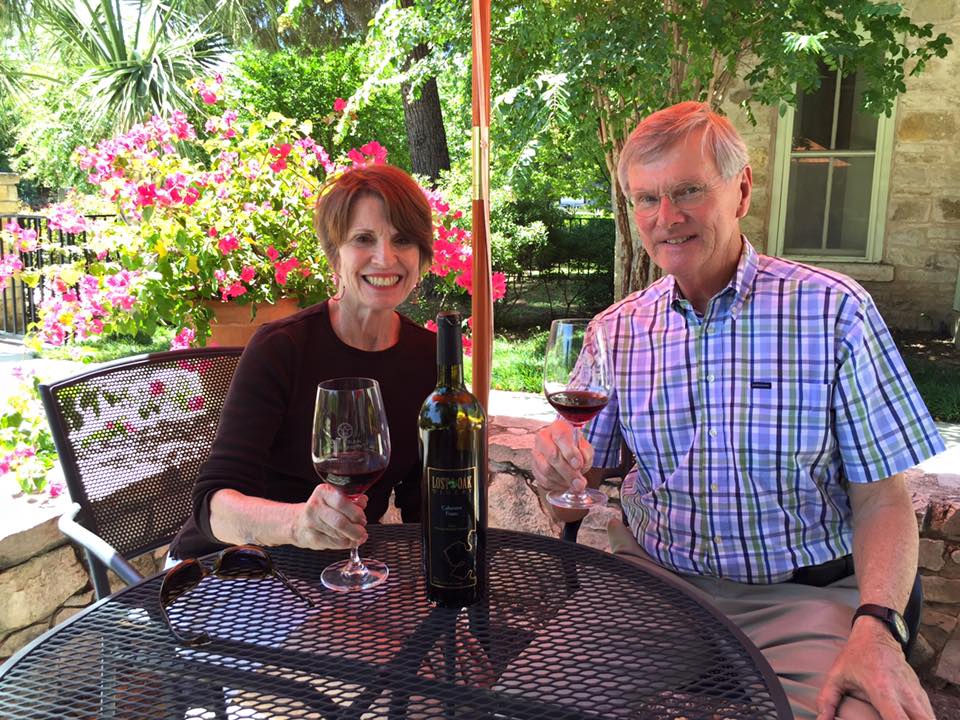 "Tall in Texas" Awards to be presented as part of Grapevine s 31st Annual GrapeFest
Experience, Presented by Bank of the West
– A Texas Wine
GRAPEVINE, TEXAS (September 1, 2017) – On Saturday, September 9, Grapevine's 31st Annual GrapeFest – A Texas Wine Experience, presented by Bank of the West, will kick off festival week with the Texas Wine Tribute. This black-tie gala is one of the most prestigious annual Texas Wine Industry events and features the presentation of the highly-anticipated "Tall in Texas" award. This honor is bestowed upon a Texas winery in recognition of the winery's leadership role in the dedication to, support of and promotion of the Texas Wine Industry. For the first time, two wineries have been selected to receive this distinguished award. The 2017 recipients of the Tall in Texas award are Lost Oak Winery of Burleson, TX and Brennan Vineyards of Comanche, TX.
Lost Oak Winery is the passion project of President and Vintner, Gene Estes. Estes grew up in Abilene, Texas, a designated dry precinct where consumers had to drive 150 miles to purchase alcohol. At the age of 23, Estes made his first batch of wine from Concord grape juice in his garage. After returning home from the Vietnam War, Estes studied viticulture at Grayson County College and graduated from Texas Tech University with a degree in Microbiology. Estes pursued a job in pharmaceuticals that led him to spend two years abroad in France where his passion for wine flourished. After retiring from pharmaceuticals, Estes purchased Lone Oak Vineyards and later opened Lost Oak Winery in Burleson, Texas.
Estes joined the Texas Wine and Grape Growers Association in 1979 when there were only seven wineries, making him one of the longest standing members. From the start, Lost Oak Winery has been involved in supporting the community and mission of the Texas Wine Industry. Estes actively participated in congressional debates in support of the dry/wet legislation that appeared in the legislature in 2001. Estes fought for Texas wineries explaining that if wineries were able to sell wine out of their tasting rooms, even in dry precincts, it would draw more visitors which would in turn generate more tax for the state. House Bill 892 was passed in 2003. As a result of this victory, Texas has grown from 70 to 375 wineries.
In 2008, Estes served as President of the Texas Wine & Grape Growers Association. In addition, he has chaired the Education and Research Committee. Estes has been a leader in the research of Pierce's disease, previously working in conjunction with the Texas A&M AgriLife Extension Service. Jim Evans, head winemaker of Lost Oak Winery, also served as President of the Texas Wine & Grape Growers Association.
Mentoring and bringing together grape growers and wineries is a huge part of Estes's legacy. Estes openly shares his extensive knowledge, answers questions and even helps with harvest. Countless wineries have benefited from his mentorship. Estes continues to educate others in the industry, perfectly blending his science background with his love for producing Texas wine. The "Tall in Texas" award was named as such to pay homage to those wineries that stand out as mentors and promoters in leading the education and growth of the Texas Wine Industry.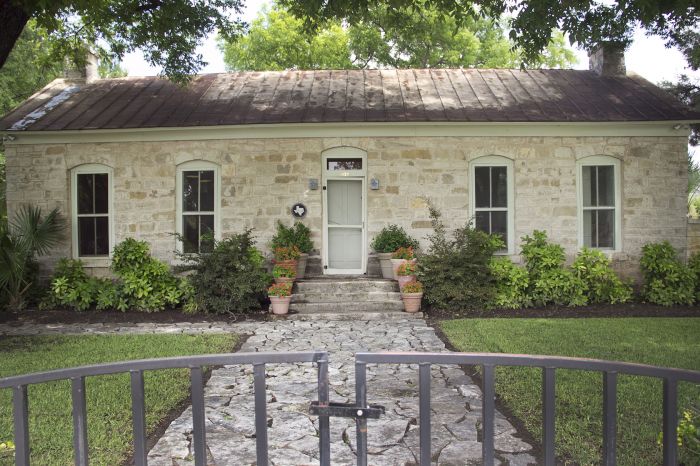 Brennan Vineyards was founded by Dr. Pat and Trellise Brennan. The roots run deep for this vineyard, located in one of the oldest homes in west central Texas, the original 1879 McCrary House. Dr. Pat was a practicing physician when he purchased the historic limestone cottage. After retiring from the medical world, the husband and wife team acquired an additional 30-acres and with the help of family and friends, planted 5,400 vines. Their intention was to sell grapes to wine makers and originally were a grape supplier for Becker Vineyards. However, the quality of the 2003 and 2004 harvest was so phenomenal, the Brennan's decided to create their own wines. What started as making a few bottles of wine in their garage has transformed into more than a decade of producing award-winning Texas wine. Brennan Vineyards currently grows 11 different types of grapes and produces 13 varieties of wine.
Brennan Vineyards is one of the state's leading wineries, producing wines made with 100% Texas­ grown grapes, as well as being instrumental in promoting Texas's wine industry. A founder of the Texas Fine Wine group, an organization dedicated to marketing and promoting top quality Texas-made wines and wineries, Brennan works with restaurants and retail buyers, sommeliers, educators and more to bring Texas wines to the market. Brennan Vineyards was very instrumental in establishing 4.0 Cellars, giving visitors to the Texas Hill Country the opportunity to taste wines from three different areas of the Lone Star State.
Dr. Pat Brennan, who was mentored by Dr. Richard Becker of Becker Vineyards, supports and mentors Texas wineries as a member of the Texas AgriLife Extension Service. He hosts workshops and events sharing his knowledge on a variety of topics with students and prospective wine makers annually. In addition, Brennan supplies grapes for some of the most well-known, award-winning wineries in Texas. Brennan Vineyards grew the grapes that went into Lost Oak Winery's 2010 Viognier, which earned them a double-gold in the prestigious San Francisco Chronicle International Wine Competition. A double-gold means the panel of judges unanimously selected the wine for first place.
Both Brennan Vineyards and Lost Oak Winery have played an integral role in the growth of the Texas Wine Industry, along with mentoring others in the field. An industry panel consisting of academics and Texas wine leaders selects the recipient of the "Tall in Texas" award. The panel members are:
Dr. Tim Dodd, Director of Texas Wine Marketing Research Institute, College of Human Sciences, Texas Tech University;
Dr. Roy Renfro, Executive Director -T.V. Munson Memorial Vineyard, Grayson College;
Michael Zerbach, Chair, Lone Star International Wine Competition and past President and former Board Member of the Texas Wine and Grape Growers Association;
Debbie Reynolds, Executive Director, Texas Wine and Grape Growers Association;
Mark and Sonya Terpening, Members, Grapevine Wine Pouring Society and GrapeFest Steering Committee members, and
Paul W. McCallum, Executive Director, Grapevine Convention & Visitors Bureau.
Proceeds from the Texas Wine Tribute benefit Metroport Meals On Wheels and the Grape Growers Foundation. The Texas Wine Tribute reception and silent auction begins at 6:30 p.m. with dinner at p.m. on Saturday, September 9 at the Grapevine Convention & Visitors Bureau's Grand Hall, 636 S. Main St. Tickets are $125 per person. The 31st Annual GrapeFest – A Texas Wine Experience, presented by Bank of the West, will take place September 14, 15, 16 and 17 in Historic Downtown Grapevine.
For tickets or more information about the Texas Wine Tribute or the 31st Annual GrapeFest, call the Grapevine Convention & Visitors Bureau at 817-410-3185 or visit www.GrapeFest.com.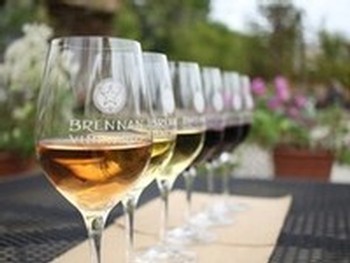 Comments
Commenting has been turned off.