November 21, 2017 | Recipes | Sheila Wells
Sweet and Crunchy Green Beans & Dry Rosé Wine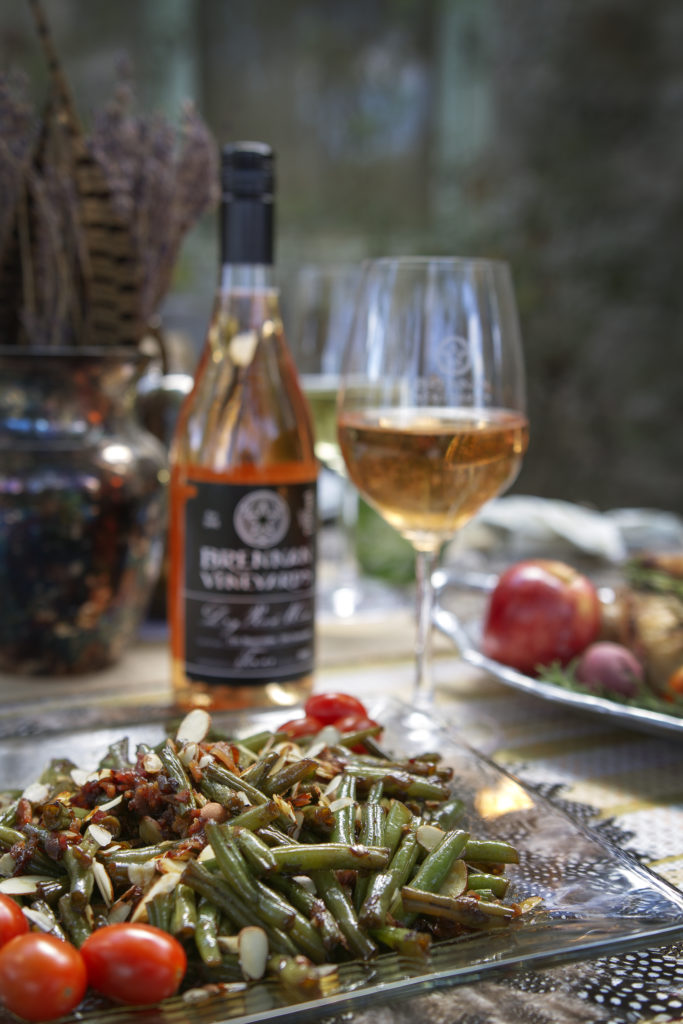 Prep Time: 10 mins Cook Time: 45 mins Total Time: 55 mins Serves: 4
I eat green beans once a year: at Thanksgiving. Honestly, they rarely make an appearance in my kitchen. I don't know why because, every time I cook them for the holidays, they are beautiful and extremely tasty. Add a little butter and salt and voila!, you have a delicious side dish.
Ingredients
1 pound green beans, ends trimmed
½ pound thick-cut bacon
½ medium yellow onion, chopped
½ cup coconut aminos
¼ cup sliced almonds
Instructions
Bring a large stockpot of water to a boil. Add the green beans, and cook for 10 minutes until crisp-tender. Drain the beans, and place them in a bowl of ice water to preserve their color.
In a large saute' pan over medium heat, cook the bacon until crispy about 10 minutes. Remove from the pan, and set aside to cool then chop into small pieces.
Leave 3 tablespoons of bacon fat in the pan, and reserve the rest for another use. Add the onion, and saute' until translucent, about 7 minutes.
Add the coconut aminos to the pan with the onion. Cook over medium-low heat, until the mixture reduces and coats the back of a spoon, about 10 minutes.
Add the green beans, toss and cook for 5 minutes until warmed through.
Pour the green bean mixture into a large bowl, add the almonds, and toss to combine. Serve immediately.
Comments