November 21, 2017 | Recipes | Sheila Wells
Cornish Game Hen and Viognier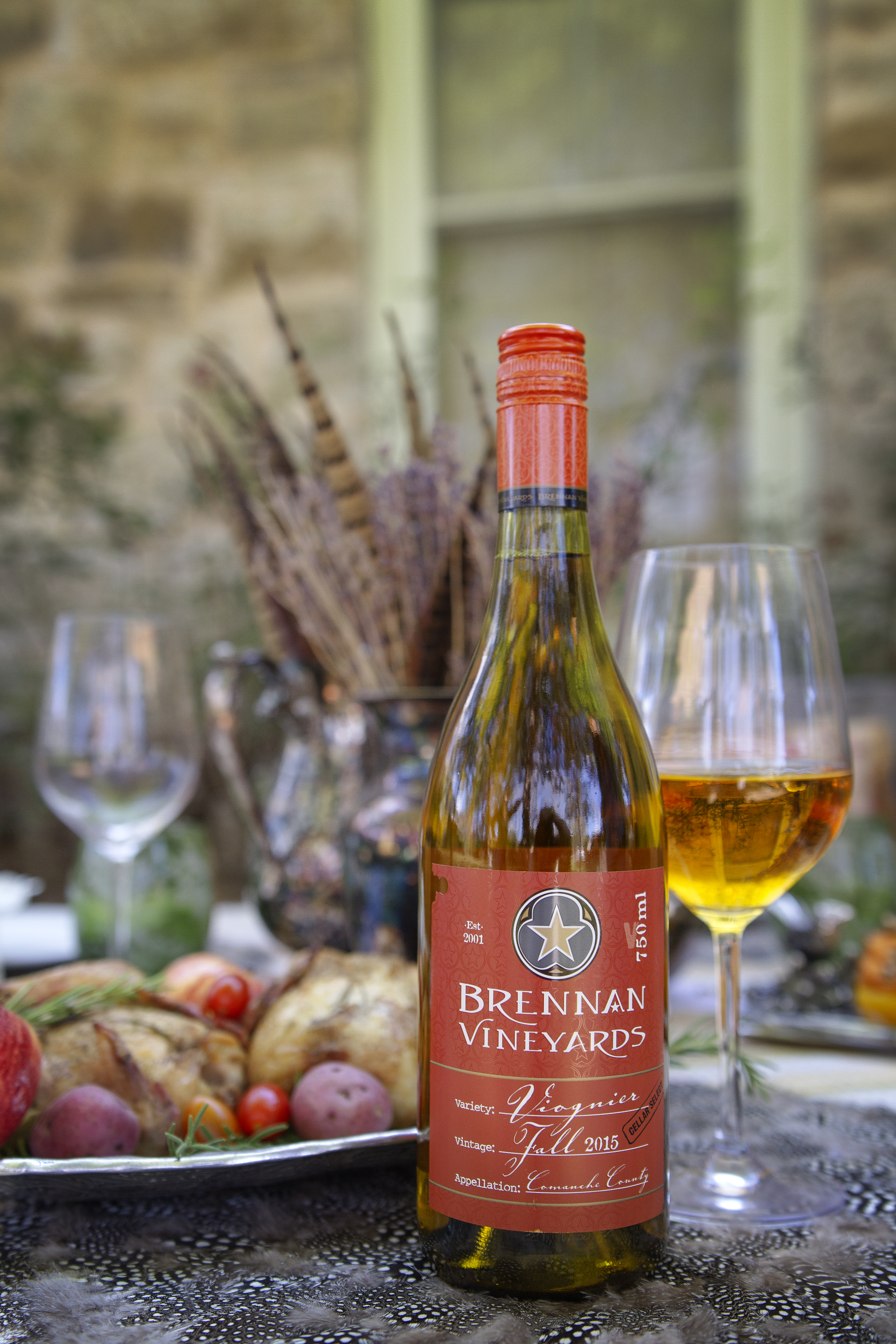 Prep Time: 20 mins Cook Time: 60 mins Total Time: 80 mins
Serves: 8
If you're looking for a delicious alternative to turkey but want to stick to the poultry category, we suggest this delectible little game hen. Perfectly portioned and flavorful, this is sure to add a little something special to the spread.
Ingredients
4 Cornish game hens
salt and pepper to taste
1 lemon, quartered
4 sprigs fresh rosemary
3 Tbsp olive oil
24 cloves garlic
1/3 cup white wine (we suggest Viognier)
1/3 cup low-sodium chicken broth
4 sprigs fresh rosemary, for garnish
Instructions
Preheat oven to 450 degrees F (230 degrees C).
Rub hens with 1 tablespoon of the olive oil. Lightly season hens with salt and pepper. Place 1 lemon wedge and 1 sprig rosemary in cavity of each hen. Arrange in a large, heavy roasting pan, and arrange garlic cloves around hens. Roast in preheated oven for 25 minutes.
Reduce oven temperature to 350 degrees F (175 degrees C). In a mixing bowl, whisk together wine, chicken broth, and remaining 2 tablespoons of oil; pour over hens. Continue roasting about 25 minutes longer, or until hens are golden brown and juices run clear. Baste with pan juices every 10 minutes.
Transfer hens to a platter, pouring any cavity juices into the roasting pan. Tent hens with aluminum foil to keep warm. Transfer pan juices and garlic cloves to a medium saucepan and, boil until liquids reduce to a sauce consistency, about 6 minutes. Cut hens in half lengthwise, and arrange on plates. Spoon sauce and garlic around hens. Garnish with rosemary sprigs, and serve.
Comments