November 21, 2017 | Recipes | Sheila Wells
Cornish Game Hen and Viognier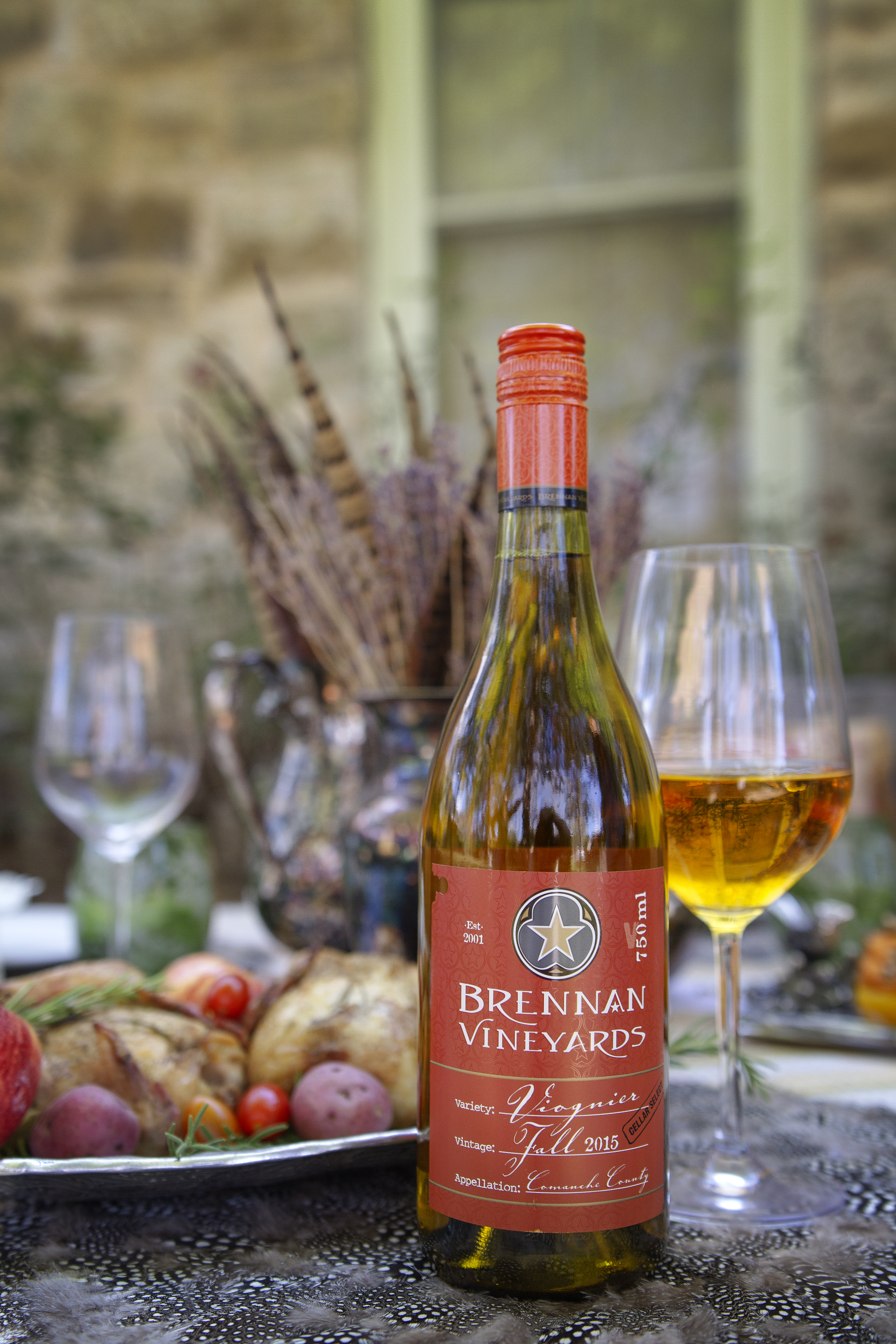 Prep Time: 20 mins Cook Time: 60 mins Total Time: 80 mins
Serves: 8
If you're looking for a delicious alternative to turkey but want to stick to the poultry category, we suggest this delectible little game hen. Perfectly portioned and flavorful, this is sure to add a little something special to the spread.
Ingredients
4 Cornish game hens
salt and pepper to taste
1 lemon, quartered
4 sprigs fresh rosemary
3 Tbsp olive oil
24 cloves garlic
1/3 cup white wine (we suggest Viognier)
1/3 cup low-sodium chicken broth
4 sprigs fresh rosemary, for garnish
Instructions
Preheat oven to 450 degrees F (230 degrees C).
Rub hens with 1 tablespoon of the olive oil. Lightly season hens with salt and pepper. Place 1 lemon wedge and 1 sprig rosemary in cavity of each hen. Arrange in a large, heavy roasting pan, and arrange garlic cloves around hens. Roast in preheated oven for 25 minutes.
Reduce oven temperature to 350 degrees F (175 degrees C). In a mixing bowl, whisk together wine, chicken broth, and remaining 2 tablespoons of oil; pour over hens. Continue roasting about 25 minutes longer, or until hens are golden brown and juices run clear. Baste with pan juices every 10 minutes.
Transfer hens to a platter, pouring any cavity juices into the roasting pan. Tent hens with aluminum foil to keep warm. Transfer pan juices and garlic cloves to a medium saucepan and, boil until liquids reduce to a sauce consistency, about 6 minutes. Cut hens in half lengthwise, and arrange on plates. Spoon sauce and garlic around hens. Garnish with rosemary sprigs, and serve.
Comments
OrlandoEnders
@ Dec 22, 2019 at 3:20 AM
This is remarkable technique to express their ability. Individuals can satisfy their desire to make them great and sound. I am glad to talk about that strategy, it is mouth watering plans. Much obliged to you to share the thoughts that make our life simpler.
seoschooldelhi
@ Jan 13, 2020 at 2:09 AM
So try to put quality content on your website.
Yvette Navarro
@ Jun 1, 2020 at 2:12 AM
Nice https://www.google.com/
Dolly Thomas
@ Jun 1, 2020 at 2:13 AM
Nice
psiphon
@ Aug 22, 2020 at 7:52 AM
I have read all the comments and suggestions posted by the visitors for this article are very fine,We will wait for your next article so only.Thanks!
http://bringbackmyboys.org/hititbet
@ Aug 28, 2020 at 3:08 AM
hi and thanks for the actual blog post ive recently been searching regarding this specific advice on-line for sum hours these days as a result thanks.
women
@ Sep 5, 2020 at 12:00 AM
very interesting keep posting.
write my essay 4 me read at gadgetadvisor
@ Sep 22, 2020 at 4:01 AM
Nice to be visiting your blog once more, it has been months for me. Well this article that ive been waited for therefore long. i want this article to finish my assignment within the faculty, and it has same topic together with your article. Thanks, nice share.